The Regulation 14 consultation on the West Wickham draft Neighbourhood Development Plan closed at midnight on 30th June 2021. Thank you to everyone that participated. The working group are now evaluating the responses from residents, landowners and statutory bodies. The responses, working group evaluation and any resulting changes to the draft plan will be published in due course in our consultation log.
The following details are recorded for reference.
---
Important Documents:
---
What is a Neighbourhood Plan?
Our Neighbourhood Plan is a community-led framework to guide the future development and conservation of the Parish. It becomes part of the statutory development plan for the Parish. This means the local planning authority must consult the polices in our Neighbourhood Plan when determining planning applications.
What is the Regulation 14 Consultation?
This is a legally required stage in creating our Neighbourhood Plan. It is the opportunity for the community and other bodies to comment on our draft Plan.
Where can I see the Plan?
Download the Plan.
Collect a copy from the red telephone boxes on the High Street or by the triangle in Streetly End. To save printing costs please only take a paper copy if you can not access the Plan online.
If you need a copy delivered or need a large print version contact Dave Sargeant on 290048.
How do I comment on the Plan?
Complete the response form delivered with the May Village Voice and return it to a Neighbourhood Plan letterbox in either of the red telephone boxes. If you need your form to be collected please contact Andrew Morris on 290863.
Alternatively download the response form and email your completed form to plan@westwickham.org. Please ensure you save the completed form before emailing it to make sure we receive your responses.
You can also write to Cllr. David Sargeant, 17 Burton End, West Wickham, Cambridge, CB21 4SD.
Responses must be received by midnight on 30th June 2021
Sustainable Development
Our Plan has to balance allowing the development of a sustainable and thriving community with conserving and protecting important aspects of the Parish for the future. We cannot have a plan that specifies less development than that allowed in the district-wide South Cambridgeshire Local Plan.

West Wickham is a small Parish with few amenities and transport links. This means only small amounts of growth are considered sustainable by South Cambridgeshire District Council. Sustainable development means meeting the needs of the present without compromising future generations' ability to meet their needs.
Our Plan seeks to:
Preserve and protect the most important aspects of the village's character, heritage and biodiversity.
Focus such house building as occurs on meeting the needs of the Parish though delivering smaller (and cheaper) dwellings.
Our Plan's polices:
The Plan is a long document that has to assume that the reader has never been to West Wickham and knows nothing about the Parish. The most important bits of the plan are the policies. Our Plan has 11 policies; they have a WWK prefix assigned by South Cambridgeshire District Council:
WWK/1: Settlement patterns and identity
Keep West Wickham and Streetly End basically the same shape as they are today.
Resist losing the views that connect local landmarks to the countryside.
Conserve the entrances to the settlements.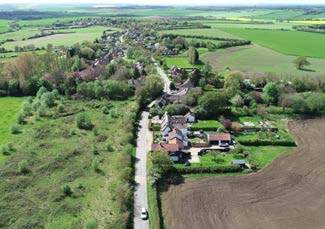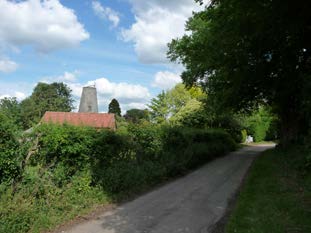 WWK/2: Built environment characteristics
This policy seeks to ensure new development is in keeping with the eclectic variety of buildings and street scenes in the village. This is described in detail in the Parish's Character Assessment document which is also available in the telephone boxes.
WWK/3: Heritage Assets
This policy protects our listed and unlisted heritage assets. These include buildings and street furniture.
WWK/4: Local Green Spaces
This policy designates the recreation ground and the green in front of Maypole Croft as Local Green Spaces. This nationally recognised classification affords a high level of protection against development.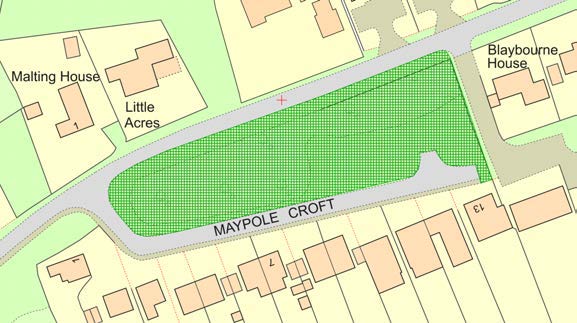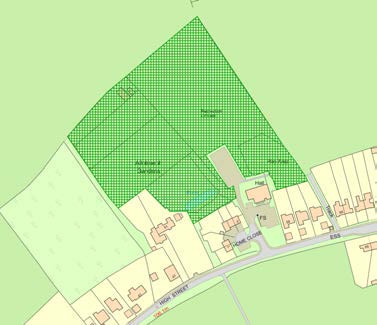 WWK/5: Important Countryside Frontages
This policy retains the protected frontage by the triangle in Streetly End and designates a new important frontage south of the High Street between numbers 26 and 64. This makes it less likely this area will be developed.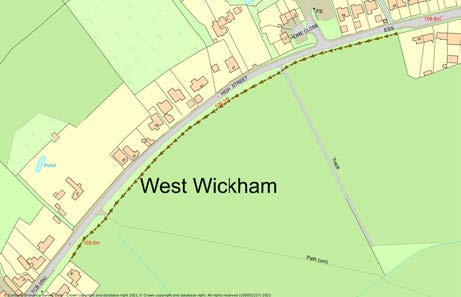 WWK/6: Dark Landscape
The Parish is largely unlit and has remarkably dark skies for South Cambridgeshire. This policy seeks to minimise light pollution from any new development in the Parish.
WWK/7: Protecting and Enhancing the Natural Environment
This policy protects the most important wildlife habitats in the Parish. This includes ancient hedgerows, veteran trees and copses and large ponds. This policy makes it harder for developers to remove these habitats and says that new development must deliver a net gain in biodiversity.
WWK/8: Access to the countryside
This policy protects our rights of way, footpaths and bridleways and requests that where appropriate new development improves the network.
WWK/9: Smaller Properties
The Parish has an unusually high percentage of large detached properties. Only 14% of dwellings have 2 or fewer bedrooms compared to 30% in South Cambridgeshire. Community consultation showed that for development to have local support it should meet the needs of local people wishing to stay in or return to the Parish. Where development occurs, this policy encourages it to deliver small properties with 2 bedrooms for young families or older people downsizing.
WWK/10: Brownfield Sites
South Cambridgeshire Local Plan allows for the development of up to about 8 dwellings on previously developed land or brownfield sites in 'very exceptional circumstances'. Our policy says that these developments must bring a positive overall benefit to the village by delivering smaller affordable (i.e. below market rate) properties that meet the identified needs of people in the Parish.
WWK/11: The Village Hall Site
The Village Hall is outside of the development framework. This means that further community facilities on this site could face problems gaining planning permission. This policy ensures that any improvements to community facilities on this site would be permitted.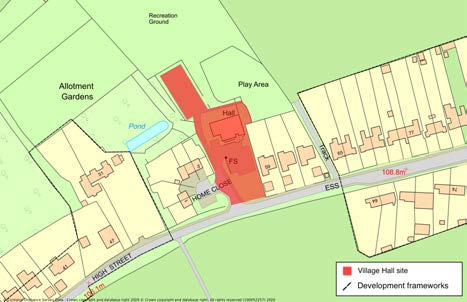 All information collected and processed by the Parish Council at this stage is by virtue of our requirement under the Neighbourhood Planning (General) Regulations 2012 (as amended). Please note: All comments received will be made publicly available and may be identifiable by name/organisation. All other personal information provided will be protected in accordance with the Data Protection Act 2018. For more information on how we do this and your rights with regards to your personal information, and how to access it, please visit the Parish Council Website or speak to the Clerk. Personal information may also be shared with South Cambridgeshire District Council as part of the Regulation 16 consultation.