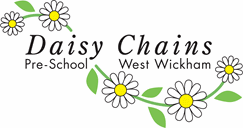 After a surprise visit from Ofsted, Daisy Chains Pre-School were awarded an OUTSTANDING rating, cementing what most of the villagers have known for years.  This is an impressive feat given that the government standards recently have got tougher and many preschools are being down-graded.
Report highlights are:
"Children are exceptionally confident and secure within the preschool environment, showing superb levels of independence. This results from the expertise offered by practitioners within the enabling environment, which allows children the autonomy to select resources for themselves"
"Children are offered an exceptional standard of care and learning"
"Practitioners know all children attending exceptionally well and offer them challenging, varied and stimulating activities"
"Children make exceptional progress across all areas of learning"
The full report is available from our website here, or can be found on Ofsted's website here.
With their very low staff:children ratios, airy spacious environment, new outside space with vegetable patch, and ample dedicated parking, combined with their brilliant, creative and super friendly team of Sue Harrow, Nadine Grenville and Lucy Bitten, they really do have an OUTSTANDING combination! Congratulations to all of them.
So, if you are looking for somewhere stimulating, challenging and more importantly fun for your 2 – 5 year old, then look no further. Daisy Chains Pre-School are open every morning from 9.30am – 12.30pm, with the option of a long day until 2.30pm on a Wednesday. They love to have people visit, so please do give Sue a call in preschool hours to arrange to come and have a look round or just have a chat on 07943 866294.
Come and join in at Daisy Chains. It's OUTSTANDING fun!