in and around West Wickham and Streetly End
West Wickham and Streetly End and its neighbouring parishes have some lovely walks along various public footpaths throughout the area. Perla Arteaga, commissioned by the Parish Council, has produced the lovely Map of Footpaths in and around West Wickham and Streetly End below (select for a larger view):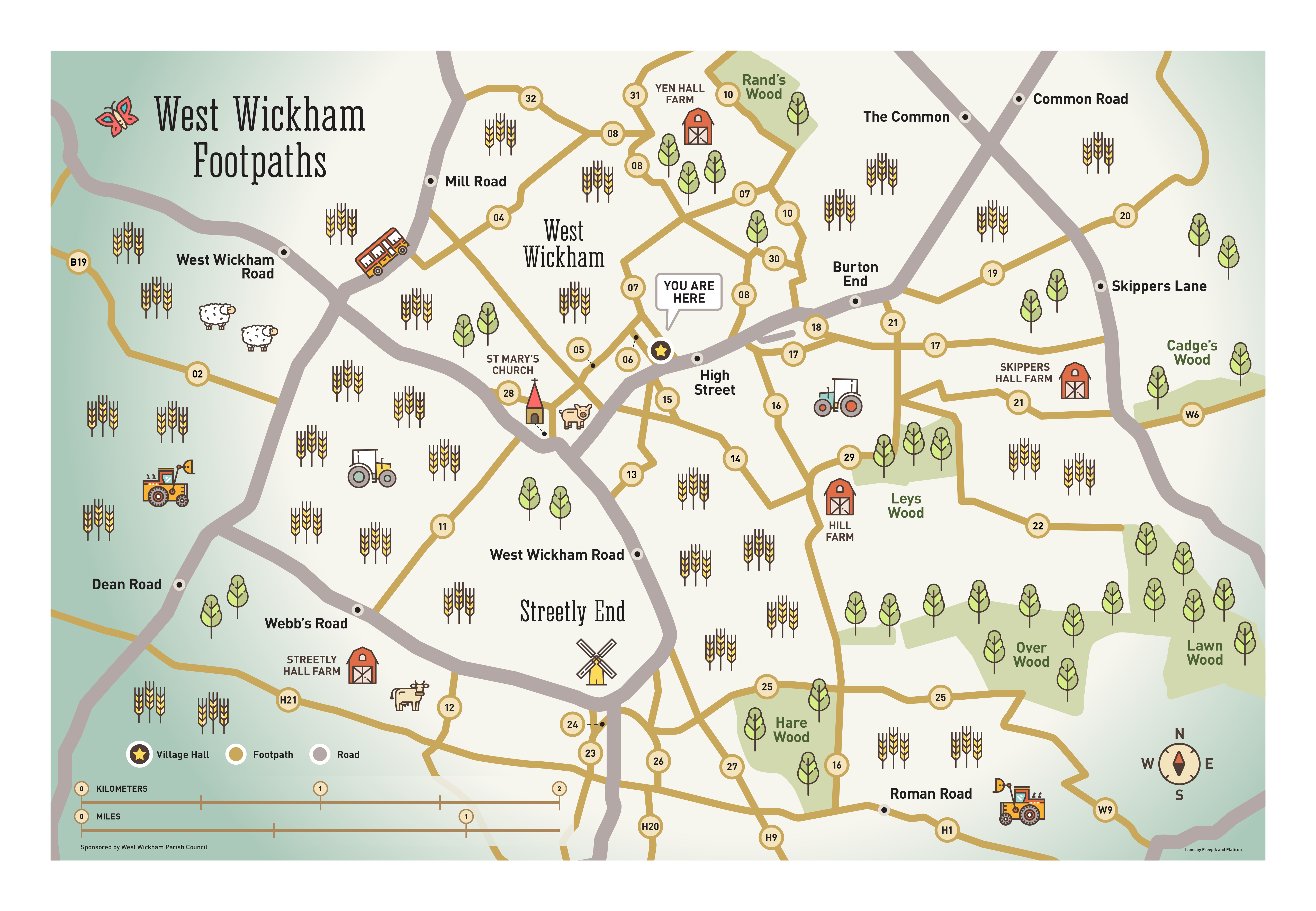 This is also available in PDF form to download here and a large version may be found mounted on the outside of the Village Hall.
These footpaths for the most part are clearly signposted, so please respect the landowners rights by keeping to the marked rights of way and following the Countryside Code. If you find any problems with the rights of way, please let the corresponding Parish Council know. The West Wickham Parish Council may be emailed at parish-council@westwickham.org.
Descriptions of the numbered footpaths may be downloaded here.
Ordinance Survey Maps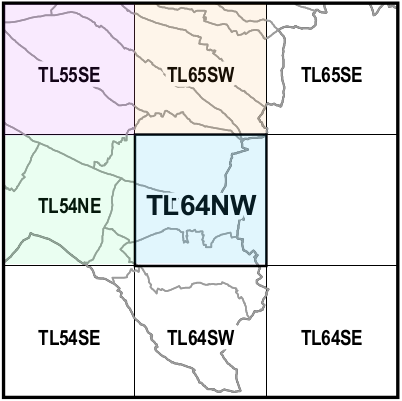 Published May 2016
Ordinance Survey maps of the area, including footpaths and rights of way, are available here.
The coloured tiles in the index alongside contain PDF maps of the area with footpaths, bridleways, and byways clearly marked, with the centre blue tile containing a map illustrating these paths for West Wickham and Streetly End. The other coloured tiles containing footpaths etc for Horseheath (blue), Linton (green), Balsham (purple), West Wratting and Weston Colville (orange).
If you would like to see footpaths and rights-of way for other areas within Cambridgeshire, go to the My Cambridgeshire website and enter the postal code for the area you would like to view.